My favorite new hangout
And just like that, July is over and August is in full swing. Seems like just yesterday I was freezing and wondering when it would warm up. I might be in the minority here, but I like it hot - just not as hot as last summer when we had 60+ days over 100 degrees. I find it easier to cool down than to warm up. A warm, sunny day makes me happy, especially if it's spent alongside a lake or paddling down a river.
However, the heat and the drought have been working against us here in Oklahoma. Much of the state was on fire over the weekend. I read earlier this week that over 93,000 acres had burned, and there were still some active fires. I think all the fires are out - at the moment, anyway. Originally, arson was suspected in one of the fires (dubbed "the Luther fire" - I think it made national news). Now they're saying they suspect arson in at least four more of the fires. If that's the case, the arsonists better hope the police catch them and protect them before some good ol' boys, who lost homes or crops to the flames, find them instead.They might get a notion to take the law into their own hands, and really, who could blame them?
Things have been hectic around here. We've been non-stop busy. Well, at least it feels that way. The hubster and I both caught "the crud," and passed it back and forth for a while. Then the growing season came on, and the garden took up most of my time. We've had some family issues and some job-related issues, and coupled with everyday worries about the economy, etc., we've been pretty stressed out at times.
Bike Night on Beale Street
We have managed to have a little fun. We've gotten to know our next-door neighbors better, and have spent some time fishing and hanging out with them. We also took a cross-country trip, the point of which was to visit my sister and meet my nephews and brother-in-law for the first time. However, we also stopped in Memphis, where we got some kick-ass barbecue and I got to walk on Beale Street for the first time. We got there on a Wednesday, and were happy to find out that every Wednesday is bike night. It was fun to walk around and people-watch and see all the bikes. We also stopped for a night at my dad's house, where I got to see him and my stepmom and my brother. It was a great trip for me, as I don't get to see my family very often.
We had a storm shelter installed this month. We had to choose between a 6- to 8-person unit, or a 10- to 12- person unit. At first, we decided on the smaller unit. But after sleeping on it, we called the company back and upgraded. Now that it's in place, I'm really glad we did. We could get 10 people in it--heck, we could probably get 20 people in it if we had to--but it wouldn't be comfortable. Hopefully we'll never have to use it, and if we do, hopefully we won't be down there for more than a few minutes. We've told four relatives and as many neighbors to come on over if a tornado's headed our way. As far as our pets, the plan is to throw them in the utility room, which has no outside walls, and hope for the best. At any rate, we're both glad to have the shelter.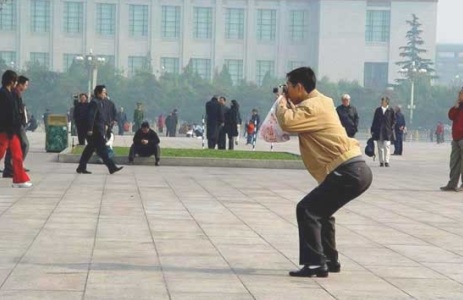 I've been learning more about my camera, which I bought near the end of last year. It's a nice camera and can do way more than I know how to make it do. I've even attended a couple of meetings for a photography club, and will probably join soon. I like to take pictures; I'm just not that good at it. Yet. But I might start participating in some photography blog hops, just to get some practice in.
Well, that's a long enough synopsis of what I've been up to for the last several months. Hopefully I'll get back into the blogging groove now. I've missed you guys.